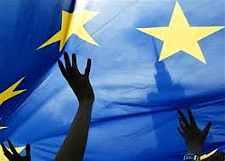 India and the European Union, which are negotiating a free trade agreement since 2007, have yet to reach a consensus on vexed issues, including duty cuts in automobile sector, Parliament was informed on Wednesday.

"Final positions are to emerge as the negotiations across various sectors including cars are ongoing," Minister of State for Commerce and Industry D Purandeswari said in a written reply to the Rajya Sabha.

While the 27-nation bloc is pressing hard for a significant duty cut in automobile sector in the proposed Broad based Trade and Investment Agreement, Indian industry is strongly opposed to such a move.

India, Purandeswari said, is seeking 'a good package on services, including cross border flow of IT and ITeS, movement of Indian professionals and grant of data secure status'.

Negotiations across a number of tracks including trade in goods and services; investment, sanitary and phyto-sanitary measures (dealing with basic rules for food safety and animal and plant health standards); technical barriers to trade, trade remedies, government procurement,
customs cooperation and trade facilitation, dispute settlement, competition and intellectual property rights are underway, she said.
The minister said so far 15 round of negotiations have been held since the launch of the talks.
The minister hoped that the BTIA would help in boosting bilateral trade in goods and services between India and EU.
"Enhanced bilateral trade in goods and services and investment flows would result from this BTIA," she added.
The negotiators of India and European Union are likely to meet on May 15 here in a bid to resolve contentious issues creating a road-block in inking of the FTA, ahead of their ministers meeting in June.
Besides in automobiles, EU is pressing for duty cuts in wines and spirits and dairy products, hike in foreign direct investment cap in the insurance sector and a strong intellectual property regime.
On the other hand, India wants liberalised visa norms for its professionals, data secure status and market access in services and pharmaceuticals sector.
The total trade between India and the EU stood at $94.43 billion during April-February 2012-13. It aggregated to $109.86 billion in 2011-12.