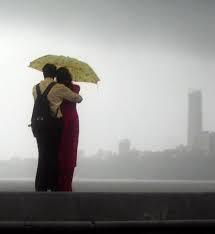 India on Tuesday forecast June-September monsoon rainfall to be 87 per cent of the long-term average, but saw no evidence of a drought, giving some reassurance to government officials worried by the risk of a surge in food prices.

The latest forecast, given by Earth Sciences Minister Jitendra Singh, was a downward revision from a previous forecast of 93 per cent given at the outset of the monsoon in June, but was nowhere near as bad some farmers had feared.

Concerns over a possible drought arose after the rainy season got off to its weakest start in years, but a late pick-up has helped cut the rain deficit to a large extent, Singh said.

"The second half of monsoon is expected to be better than the first half," the minister told reporters, reiterating views of the weather office.

"The distribution of rainfall by and large is expected to be good."

The agriculture sector accounts for 14 per cent the country's economy, and more than half of its arable land needs the summer rains to grow crops like rice, corn, soybean, cane and cotton.

Singh said August-September rains were seen at 95 per cent of the average.

An average monsoon for the August-September period is when India receives downpours of between 96-104 percent of a 50-year average of 43.5 centimetres, the weather office says.

Rainfalls in August hold the key to production of major summer crops after a wet end to July failed to make up fully for the dry start to the season.

A good crop would help bring inflation under control.

Retail inflation, which the central bank tracks to set lending rates, eased below 8 percent in June after 28 months hovering above that level.

In July, it probably edged up to 7.40 percent from 7.31 percent a month earlier, a poll showed.

A late revival in the monsoon has improved water levels at main reservoirs, easing worries of a drinking water crisis. But overall planting for most summer crops continued to be lower than a year ago.

The government last week floated a scheme to sell diesel at cheaper rates to farmers in those areas which receive less than half of the average rainfall this monsoon season.

It has also raised the subsidy on seeds by half in those areas where the summer planting has started but has been affected by the weak monsoon.
A couple enjoying the monsoon rains in Mumbai. Photograph: Sanjay Sawant/Rediff.com