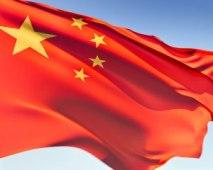 India on Friday exuded confidence of achieving the $100-billion bilateral trade target set with China by 2015 and hoped the issue of New Delhi's widening trade deficit with Beijing will be addressed.

"The target of $100-billion bilateral trade would not be difficult to achieve by 2015," Joint Secretary in the Ministry of Commerce and Industry Asit Tripathy said.

He said both nations should strive to attain a sustainable balanced trade, which is currently in favour of China.

Tripathy was speaking at the inauguration of the 'India Show' in Beijing, where more than 80 Indian automobile companies are participating.

The exhibition is being organised by Confederation of Indian Industry in association with Ministry of Commerce and Industry and Indian Embassy in Beijing at the China International Auto parts Expo, which is in progress, CII said in a statement.

Besides, CII has sent a 19-member business delegation to China to discuss ways to strengthen trade and investment ties
between the two countries.
In 2011-12, the bilateral trade between the two countries stood at $75.45 billion.
While India's exports were at $17.90 billion, imports stood at $57.55 billion.
Thus, the trade deficit between the two nations stood at $39.65 billion in favour of China.
Indian Ambassador to China, S Jaishankar, said the economic cooperation between India and China in the last decade has been a remarkable story.
"While this is heartening, it has posed its own challenges in terms of a trade deficit, which is difficult to sustain or to defend. Market access for Indian companies (in China) is a major concern. . .," he said.
Also, he said, a number of Chinese auto manufacturers are contemplating projects in India.
CII president Designate S Gopalakrishnan said Indian companies, operating in areas like manufacturing and IT, are also investing in China.
He added that more than 200 Indian companies are currently present in China. These companies apart from tapping the domestic market have been using China as their base to produce for other markets.