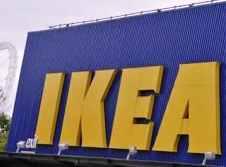 Seven months and many hiccups after Commerce Minister Anand Sharma and IKEA CEO Mikael Ohlsson sealed the deal at St Petersburg to bring the world's largest furniture chain into India, the Foreign Investment and Promotion Board on Monday fully cleared the Swedish group's proposal to invest Rs 10,500 crore (Rs 105 billion) in the country, in a hurriedly called meeting.

This was the largest investment proposal in single-brand retail so far.

The Euro 25-billion firm can now set up furniture stores in India, along with restaurants and cafes, in line with its global concept.

Though FIPB had struck off 50 per cent product categories from IKEA's wish list while giving it conditional nod on November 20, the chain has now been allowed to bring all the products it wants to.

Since FIPB can on its own approve only the investments of up to Rs 1,200 crore (Rs 12 billion), it has recommended the IKEA proposal to the Cabinet Committee on Economic Affairs.

Before leaving for Davos to attend the World Economic Forum, the commerce minister termed this 'a positive development'.

He said:
"The government is committed to playing a constructive role in encouraging foreign direct investment, especially in areas that create job and provide technological advancement.
"Globally, IKEA has a business model that integrates in its embrace SMEs and domestic industry, making it part of the global value chain."
IKEA was taken by surprise at the quick development.
Later in the evening, it said in a statement 'according to the latest news reports, FIPB has approved the IKEA group's proposal in line with the IKEA concept'.
This was an important milestone in the application process, the company said. Juvencio Maeztu, IKEA's country manager for retail (India), said: "We consider this a very positive development.
"We are now awaiting CCEA approval and a notification so that we can initiate the process of establishing IKEA stores in the country."
IKEA's first India store might come up in 2014-15, people in the know said.
The IKEA proposal had mentioned the firm had a vision of establishing 10 stores over 10 years and around 25 over a longer period.
These stores are likely to be spread over 100,000 sq foot.