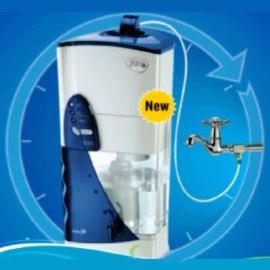 Hindustan Unilever Ltd has contested the observations made by Suresh Goklaney, executive vice-chairman, Eureka Forbes, on its water purifier brand, Pureit. In an interview with Business Standard published on Friday, Goklaney had questioned the safety of water treated by Pureit.

Terming the comments 'factually incorrect and without basis', HUL said Pureit was the world's largest-selling water purifier brand and had been approved for sale by regulatory authorities in countries such as Brazil, Mexico and Indonesia.

HUL said Pureit met United States Environment Protection Agency standards,
one of the most stringent drinking water standards in the world, and those set by the World Health Organization.
Pureit has been tested and found to meet the standards for safe drinking water by Indian Public Health Association, King Institute of Preventive Medicine, Apollo Hospitals and Sundaram Medical Foundation, it said.
Pureit, an HUL statement said, had been designed to ensure the final output water was free from any by-products produced as part of the purification process.
It meets the standards set by leading public health and safety organisations such as US-based National Sanitation Foundation and American National Standards Institute. Pureit is compliant with both NSF 42 and NSF/ANSI 53 2009-e standards.