Though Housing and Urban Development Corporation (Hudco) would begin issuing tax-free bonds on the same date as Indian Railways Finance Corporation (IRFC), it would offer a higher coupon rate. Both the infrastructure finance companies are slated to issue bonds from January 27.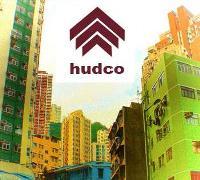 "We will be offering coupon rates of 8.22 per cent and 8.35 per cent to retail investors for bonds with maturity periods of 10 and 15 years, respectively," executive director R K Khanna said. IRFC is offering retail investors coupon rates of 8.15 per cent for 10-year bonds and 8.30 per cent for 15-year bonds.

Even for high net worth individuals and institutional investors, the coupon rates are higher than those offered by IRFC.

The interest rates offered by Hudco stand at 8.10 per cent and 8.20 per cent for 10- and 15-year bonds, respectively, against eight per cent and 8.10 per cent offered by IRFC for the same maturities.

The final coupon on the bonds is higher across categories, compared to the coupon in the tentative draft prospectus, which was similar to that offered by IRFC.

For retail investors, the coupon offered was 8.15 per cent and 8.30 per cent on tax-free bonds with a tenor of 10 and 15 years, respectively. For other categories of investors, the coupon rate is eight per cent and 8.10 per cent for the two tenors.

Arrangers of the issue feel the difference in the coupon rates results from the different credit rating of the bonds.

IRFC's tax-free bonds are rated 'AAA' by Fitch, while bonds issued by Hudco are rated 'AA+' by CARE.

"Investors can now choose between higher credit rating and higher coupon, depending upon their portfolio," said an investment banker at a leading domestic merchant banking firm.

However, the trading clause for the bonds would be similar to IRFC's. "The bonds would fetch buyers a coupon of 8.10 per cent and 8.20 per cent in the secondary market, even if the bonds are purchased from retail investors who are offered a higher coupon in the primary market," said Khanna.

The firm plans to raise Rs 4,685 crore (Rs 46.85 billion) through the tax-free bonds. "The issue is likely to close on February 6," Khanna said.

The finance ministry had, last year, permitted Hudco to raise Rs 5,000 crore (Rs 50 billion) through tax-free bonds during the current financial year. Of this, about Rs 315 crore (Rs 3.15 billion) has been raised through a private placement.

Forty five per cent of the issue is reserved for institutional investors, 30 per cent for retail investors and the remaining 25 per cent for high net worth individuals.

The market expects a good response to these bonds, especially since tax-free bonds issued by the National Highway Authority of India (NHAI) and Power Finance Corporation were successful.

Issues of both NHAI and PFC were oversubscribed. NHAI and IRFC have been authorised to raise Rs 10,000 crore (Rs 100 billion) each by March 2012.