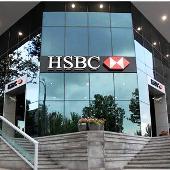 HSBC on Monday revised its forecast for the Indian rupee to Rs 52 per US dollar by December this year from its earlier forecast of Rs 57 per dollar citing recent policy reforms and 'calming' risks world over.

The recently announced reforms would quell the degree of caution towards the Indian rupee, HSBC said in a research note adding that "the time has now come to be more constructive on the currency, especially in light of the Fed's latest Quantitative Easing and calming tail risks in the Eurozone".

The report says the Indian currency is likely to rule at Rs 52 per dollar by December end.

In big ticket reform measures, the Cabinet Committee on Political Affairs last Thursday decided to hike diesel prices and put a cap on supply of subsidised LPG cylinders.

On Friday, the Cabinet and CCEA cleared FDI in multi-brand retailing and aviation as well as disinvestment in four PSUs.

"Implementation risks and further political obstacles could still emerge, but for now, the rupee deserves to be on a better footing versus the USD, with a short-term level of 52,"
HSBC said.
According to the revised forecast by HSBC, the rupee is likely to be around Rs 51 per USD (as against Rs 57 per USD earlier) by the first quarter ended March 31.
By December 2013, the rupee is likely to be at Rs 49 per dollar while the earlier prediction was Rs 57 vs the greenback.
Some of the other factors that could impact the rupee would be what the rating agencies suggest and the willingness by Foreign Institutional Investors to allocate funds.
Going forward, the report said if additional reforms are announced, it will in turn quell concerns over a possible downgrade for the sovereign.
"If so, we would likely see additional room for the INR to strengthen," HSBC said.
Meanwhile, apart from the government policy steps announced last week, the RBI has also eased the external commercial borrowing guidelines.
The relaxation of these guidelines for Indian companies should allow more funds to be raised overseas, thereby lowering the cost of borrowing, the report said.
In the long run, this could help raise the economy's growth potential and lead to a better balance of payments backdrop for the INR, HSBC said.