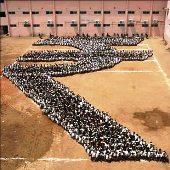 The rupee on Thursday bounced back to 51-level after five-and-a-half months by gaining 42 paise to close at 51.74 against the US dollar stocks amid hopes that the Cabinet will clear the next wave of big-ticket reforms which is expected see a rush of capital inflows.

The rupee's fortunes were boosted by persistent dollar selling by exporters and banks amid weak global trends of investors offloading the US currency ahead if interest rate decisions by Bank of England and the European Central Bank.

The rupee opened higher at 52.00 a dollar against last close of 52.16 at the Interbank Foreign Exchange (Forex) market today and immediately touched the day's low of 52.10.

However, riding high on FII inflows of nearly Rs 950 crore  ($180 million), the rupee recovered its lost ground to rebound to a high of 51.66.

Banks and exporters preferred to reduce their dollar position in view of persistent capital inflows from foreign funds into equity market and expectations of fall in dollar value overseas.

The rupee finally closed at 51.74 -- up 42 paise or 0.80 per cent against Wednesday's close of 52.16.

This is its highest closing since April 17, 2012, when it had settled at 51.47. Helped by a weak dollar and capital rush, the rupee has jumped by a whopping 177 paise or over 3.3
per cent in the last five straight sessions.
"Expectations of more reforms by government is boosting the sentiment in the local market.
"Even though global markets are not doing much, rupee recovered immensely against dollar," said Abhishek Goenka, Founder & CEO, India Forex Advisors.
Earlier on Thursday, the Indian stock market benchmark Sensex extended its gains for the fourth consecutive trading session and closed up by 188.46 points above the 19K level.
Globally, the dollar index was down by 0.20 per cent against a basket of six major rivals while New York crude oil was trading below $89 a barrel in Europe on Thursday.
The Euro was up 0.3 per cent against the dollar at $1.2942.
The recent economic reforms announced by the government are driving the rupee's recovery against the dollar, said experts.
The rupee touched its life-time lows of 57.3 in June-end but has returned to 51-levels currently.
The RBI has fixed the reference rate for the US dollar at 51.9755 and for euro at 67.1980.
The rupee shot up further against the pound sterling to 83.38 from previous close of 84.02 and also remained firm against the euro to 67.05 from 67.33.
It too firmed up further sharply against the Japanese yen to 65.82 per 100 yen from last close of 66.67.