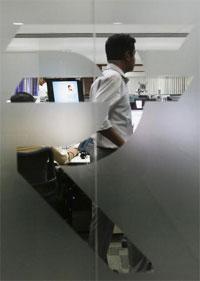 The Indian rupee rose the most in nearly two weeks on Wednesday as foreigners continued to pile into the country's equity market, while most other emerging market currencies eased due to a weaker Chinese yuan and caution ahead of the U.S Federal Reserve's policy later in the day.

Foreign funds have been buying into blue chips, sparking a stock rally ahead of general elections amid signs of an improving domestic economy. Net purchases in stocks and bonds have totalled $3.5 billion in March alone.

Some dealers also cited the rupee was strengthened by corporate dollar supply attributed to Vodafone Group Plc's plans to raise its stake in its domestic unit.

Traders will focus next on the Federal Reserve's decision due later in the day. The US central bank is widely expected to continue reducing the size of its monthly bond purchase programme by a further $10 billion.

"The rupee moved up due to inflows from custodian banks and year-end sales of dollars by export-oriented companies despite the fact that Asian markets were down," said Anil Bhansali, vice president at Mecklai Financial.

The partially convertible rupee closed at 60.95/96 per dollar, stronger than Tuesday's close of 61.19/20.

It rose 0.4 per cent in the session, its biggest single-day gain since March 6.

The rupee's gains came even as most emerging Asian currencies eased as the yuan fell beyond 6.20 to the dollar for the first time since April last year amid market speculation that the central bank will keep the currency weak as economic growth slows.

In the offshore non-deliverable forwards, the one-month contract was at 61.45 while the three-month was at 62.20.
Image: Fresh selling of the dollar by exporters amid sustained foreign capital inflows supported the rupee.