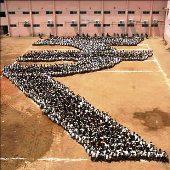 The Indian rupee on Wednesday appreciated by 23 paise to close at 54.75 against the US dollar following sustained selling of the American currency by exporters and some banks amid persistent capital inflows.

The rupee commenced slightly weak at 55.00 a dollar from previous close of 54.98 at the Interbank Foreign Exchange market and immediately touched a low of 55.07.

However, it later bounced back to a high of 54.70 on dollar selling by exporters and some banks and increased foreign funds inflow in equities.

The domestic currency ended the day at 54.75, showing a rise of 23 paise or 0.42 per cent, extending gains for the second straight session.

On Tuesday, it had surged by 25 paise or 0.45 per cent.

The dollar index was up by 0.16 per cent against a basket of six major global rivals. Pramit Brahmbhatt, CEO, Alpari Financial Services (India) said: "The INR extended its gains for the second consecutive session on exporter and bank selling at higher levels. The Crisil revising the growth numbers upwards for FY2014 also added to INR strengths.

The focus has now shifted towards the ECB meet over
the rate cut decision by it in Thursday's policy."
"The gains in the rupee were attributed to speculation that exporters sold dollars in their EEFC account and also on account of rising flows in the markets.
The rupee was seen gaining despite the weakness in the euro and strength in the dollar index in the international markets.
"Going forward, tomorrow's ECB press conference will be closely tracked by the markets," said Abhishek Goenka, Founder and CEO, India Forex Advisors.
The premium for the forward dollar closed slightly better on stray paying pressure from banks and corporates.
The benchmark six-month forward dollar premium payable in June ended a tad higher at 168-1/2-170 paise from last close of 168-170 paise.
Far-forward contracts maturing in December also edged up to 315-1/2-317-1/2 paise from 314-1/2-316-1/2 paise.
The RBI has fixed the reference rate for the US dollar at 54.9625 and for Euro at 71.9235.
The rupee improved further against the pound sterling to 87.84 from the previous close of 88.46, while bounced back to 71.48 per euro from 72.11.
It also turned positive against the Japanese yen to end at 62.62 per 100 yen from Monday's close of 62.87.