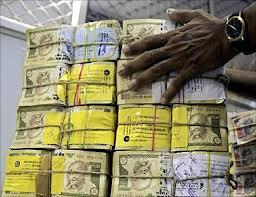 The old phrase 'healthy, wealthy and wise' finds a new meaning with credit health gaining importance these days.

You must be doing your regular health check-ups to ensure that you are in the pink of health.

But have you given a serious thought on your credit health which is as important as your physical health?

The need for a well-planned credit health strategy might not seem significant at a glance.
However, its importance surfaces when you have to avail of loans, credit cards or open accounts and the like.

In case your credit health is not sound, you need not worry because there are reliable credit health improvement companies that would be more than happy to upgrade your credit scores.

But before you avail of their services, you should first know that your credit report is checked by the credit bureau by taking into account interest rates, credit cards, loan approvals, telephone connections, insurance premia, rentals and even job applications.

Once you avail the services of a credit health consultant, he will start off by analysing your reports.
Depending on the assessment, he will offer the necessary guidance to improve your credit health.

The credit issues which are acting as impediment in your growth will also be ironed out so that they do not hamper the overall results.

It is usually seen that borrowers fail to understand the intricacies of the credit system resulting in heavy debt, even bankruptcy.

This is because unresolved debt doesn't just disappear, it keeps growing.

The customer realises this only after it's too late.

However, if you have a good credit score, you enjoy a lot of benefits.

Banks and credit card companies analyse your credit score to determine who qualifies for a loan, at what interest rate, and what credit limits.

They also evaluate which customers can bring in more revenue for the company.

Hence, it is advisable that you opt for the services of a good credit improvement company if you want to stay fit and fine -- credit wise!

The writer is Director, Credit Sudhaar