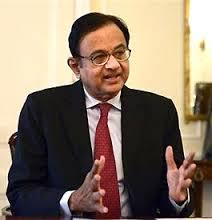 Parliament's standing committee on finance took the Union finance ministry to task on Thursday for presenting dated information on non-performing assets in the banking system.

Officials from the department of financial services made presentations in Delhi before the panel, headed by former finance minister Yashwant Sinha.

The panel members were unhappy with the quality of information given, said a source.

The economic and industrial slowdown would have an adverse impact on asset quality and the rising pool of stressed loans was a matter of grave concern, members told the ministry.

The panel asked the ministry to come back with revised data in five days, sources said.

Top executives of State Bank of India, Punjab National Bank and Bank of India were present. Public sector banks have a little over 70 per cent share in the assets of the banking system.

The Reserve Bank of India will make a presentation on January 24 before the panel on the state of NPAs and stressed loans, said sources.

RBI's Financial Stability Report of last month said risks to the banking sector had increased and its vulnerability had risen in the six months between September and March 2013.

The pool of stressed advances (gross NPAs plus restructured standard advances) had risen significantly in 2013-14.

The total of stressed advances rose significantly to 10.2 per cent of total advances as at end-September from 9.2 per cent in March 2013, RBI said.

Five sectors -- infrastructure, iron & steel, textiles, aviation and mining -- had 53 per cent of total stressed advances.

Facing a high incidence of corporate default and stretched working capital cycles, gross NPAs of state-owned banks could reach 4.8 to five per cent of advances by end-March 2014, says rating agency ICRA.

The gross NPAs of public sector banks were 4.5 per cent of the total at the end of September 2013.
Image: P Chidambaram