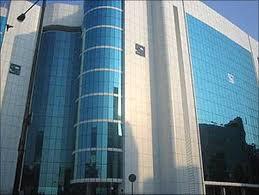 Market regulator Securities and Exchange Board of India is looking into complaints that a multi-layered deal proposed by Swiss giant Holcim for its two Indian units Ambuja Cements and ACC, has been structured in a way that could give undue benefits to promoters at the cost of minority shareholders.

As per Sebi's regulations, the proposed deal as such need approval from majority of public shareholders in the two listed companies -- ACC and Ambuja Cements-- as the transaction involves their promoters.

Besides, the deal also need to be scrutinised by the stock exchanges and Sebi before its culmination.

However, Sebi has begun a early scrutiny as a number of complaints have been received from various entities including some investor associations and institutional investors, sources said.

Ambuja shares have fallen seven per cent to Rs 177 level since the deal was announced while ACC has plunged 3.5 per cent to Rs 1,190.

Holcim last month, announced that it would merge holding firm Holcim India with Ambuja Cements in a cash and share deal to restructure India operations in a two-step process estimated to be about Rs 14,500 crore (Rs 145 billion).

Besides, as part of the process, Holcim India's over 50
per cent stake in ACC will go to Ambuja. Holcim's stake in Ambuja would rise to 61.39 per cent, from a little over 50 per cent, after merger of Holcim India with Ambuja.
Ambuja Cements would merge Holcim India through cash and share transactions.
This would be the first proposed deal after Sebi made new regulations earlier this year under which companies would need to mandatorily seek shareholders approval for any merger and demerger transactions in case shares are issued to promoter entities, parent companies, related parties or any of their subsidiaries or associates.