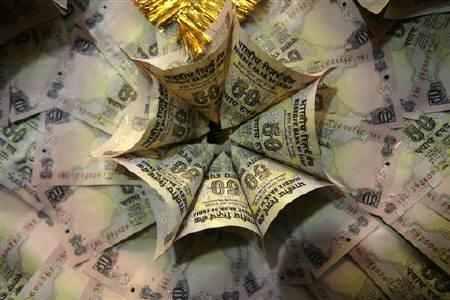 Kick-starting the disinvestment process of this year, the government on Friday sold 5.58 per cent stake in Hindustan Copper for about Rs 808 crore at an average
price of Rs 156.56 apiece, with bulk of the bids coming from LIC and PSU banks.
Encouraged by the response to the first stake sale in the current financial year, Finance Minister P Chidambaram expressed the hope that government would able to garner the targetted Rs 30,000 crore in 2012-13 through disinvestment.
The government had planned to dilute its stake by 4 per cent in the copper major through offer-for-sale route, with an option of selling an additional 5.9 per cent. Yesterday, the government had set the floor price of Rs  155 a share.
It received bids for 5,16,11,858 shares, representing 5.58  per cent stake in the company, at an average price of Rs 156.56 per share. "The approximate gross receipts from the issue is Rs 808 crore," said and official release.
After share sale, government's equity in Hindustan Copper would come down to about 94 per cent.
Bulk of the equity, according to market sources, was picked up by Life Insurance Corporation (LIC) and State Bank of India (SBI).
Early response to the stake sale, which started at 0915 hours, was lukewarm. It gathered  momentum towards the closure of the issue, sources said. The share sale took place on separate windows of stock exchanges -- BSE and NSE.
Shares of Hindustan Copper, however, tanked 20 per cent to hit its lower circuit limit on BSE today. Following the slump in the share price, market capitalisation of the company shrunk by a whopping Rs 4,925 crore to Rs 19,711 crore.
Disinvestment Secretary Haleem Khan said institutional investors participated in the issue, but the details would be known only on Monday.
"We went to the market with 4 per cent and got bid for 5.58 per cent. I don't think it can be considered as failure. I think I should be considered as good success keeping in view the market conditions...(and) shares are illiquid," Khan said.