Drug major Ranbaxy on Friday said it is recalling its generic version of cholesterol-lowering drug Lipitor from the US market leading to temporary disruption in the supply.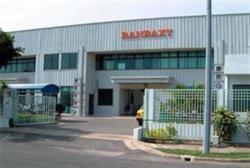 "The company has made a recall of Atorvastatin from the US market which will cause temporary disruption to that market of this product," Ranbaxy said in a filing to the BSE.

Ranbaxy, however, neither specified the reason for the recall nor the facility from where the recalled products are manufactured.

"The investigation with regard to the same... is expected to be completed within two weeks and thereafter the company expects to resume supplies," it added.

Shares of the company fell by 3.27 per cent to close at Rs 495.95 on the BSE.

The Gurgaon-headquartered firm supplies the generic version of Lipitor to the US market from its two facilities - New Brunswick based Ohm Laboratories and Mohali plant in India.

According to sources close to the development, Ranbaxy has recalled a particular batch consisting of 10mg, 20mg and 40mg tablets from the US market.

Ranbaxy had launched generic Atorvastatin in the US market in December last year after the USFDA gave final approval to market its generic version of Lipitor produced at Ohm Laboratories facility in New Brunswick, New Jersey.

Ohm Laboratories is a wholly owned subsidiary of Ranbaxy. In April this year, the company started commencement of shipping of cholesterol lowering
drug, Atorvastatin calcium oral tablets from its Mohali SEZ plant in Punjab.
Ranbaxy was the first company to launch generic Lipitor in the US market after Pfizer's patent expired last year. The Indian company enjoyed marketing exclusivity for the first six months.
According to an analyst, the company generated sales of $600 million during its exclusive marketing period.
Atorvastatin, the generic equivalent of Pfizer's Lipitor drug, generated total annual sales of $7.89 billion in the United States through September, 2011.
At present, the company is in the process of settling issue with the USFDA which in 2008 banned import of 30 generic drugs manufactured at its facilities at Dewas (Madhya Pradesh), and Paonta Sahib and Batamandi units in Himachal Pradesh for gross violation of manufacturing norms.
In January this year, the US Justice Department sought a permanent injunction against Ranbaxy, a move that required the Indian pharmaceutical major to make fundamental changes at its plants both in the US and India.
In December 2011, Ranbaxy had filed a consent decree with a US court as part of its settlement with the American authorities and said it had earmarked up to $500 million for settlement with the US authorities.
Ranbaxy's dosage forms facility at Mohali was approved by the US Food and Drug Administration (FDA) in October 2011.
Japanese drug-maker Daiichi Sankyo had acquired majority stake in Ranbaxy in 2008 for a total outgo of around Rs 22,000 crore (Rs 220 billion).