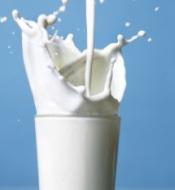 The recent increase in petrol and diesel prices is likely to have an impact on milk prices in the country.
Amul brand owner Gujarat Co-operative Milk Marketing Federation (GCMMF) and its member dairies do not rule out the possibility of a rise in milk prices, possibly by Re 1 a litre, on account of the fuel price hike as transportation cost is a key factor in milk procurement and distribution.
The government on Friday raised the prices of petrol and diesel by Rs 3.50 a litre and Rs 2 a litre respectively. Taking local taxes into account, the effective price in Ahmedabad works out to be Rs 55.05 a litre for petrol and Rs 42.10 a litre for diesel, compared with earlier prices of Rs 51.37 a litre and Rs 40 a litre.
"There will be an impact of the recent fuel price hike on the prices of Amul brand of milk supplied by GCMMF member dairies. We cannot rule out the possibility of a surge in prices of both retail and bulk milk prices in Gujarat and other parts of the country where milk is supplied from the state," said a source in the federation.
Apart from local markets, GCMMF dairies provide milk to various other cities, including Delhi, Mumbai, Kolkata, Pune, Jaipur, Nashik and Lucknow. The transportation cost for supplying milk to Nashik from Surat is Rs 1.05 a litre, while it is Rs 1.50 a litre from Banaskantha to Jaipur.
"There are chances of retail milk prices inching up by Rs 1 a litre due to the multiple effects of the increase in petroleum products' cost," an official of the federation said.
Even before the petro price hike, some of the dairies had requested GCMMF to raise milk prices in the Delhi market by Rs 2 a litre.
The likely burden of transportation cost would further pressurise dairies to increase milk prices.
However, the federation, which decides the prices of milk marketed by member dairies under the brand name Amul, has not yet taken a call on the issue. "The matter will be discussed during a meeting of all the managing directors of member dairies on July 2," an official of the federation said.
According to a senior official of Banaskantha union, the dairy will decide only after other members take action. "However, there is a possibility of a price rise," the official added.
Transportation cost forms a crucial part of milk procurement and distribution. After milk is procured from collection centers at the village level, it is transported to a chilling station for storage and then further to a dairy for processing and packaging. Thereafter, it is distributed across the country, mostly by road.
The Surat Dairy supplies up to 45,000 litres of milk every day to Nashik through three tankers. Within Nashik, the dairy uses 130 vehicles to distribute milk. The dairy has to bear a transportation cost of Rs 1.10 a litre while transporting the milk to Nashik, while it is 80 paise a litre within the city.
Now, due to the fuel price hike, the transportation cost for local movement of milk in Surat may increase by 5 paise a litre and 10 paise a litre for Nashik due to fuel price hike.
The fuel price rise may also increase the cost of packaging materials. The plastic film used for packing milk in pouches is directly linked to fuel prices. All the dairies have to purchase the film as they do not manufacture it.