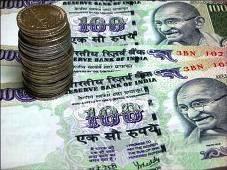 The Planning Commission's recent recommendation to increase the floor space index or floor area ratio may raise the height of the country's buildings, but the country may not be prepared to go vertical in a big way yet, according to experts.

Developers say an increase in the FSI was long due, given the scarcity of land, but stress the need for stronger infrastructure to support such high-rise buildings.

Builders and analysts also say a higher FSI would not necessarily translate into affordable housing, as the density per acre norms need to be relaxed as well.

The Planning Commission had, in a recent report, recommended vertical growth of Indian cities by selectively providing additional FSI beyond the permitted index, at an extra charge of at least 50 per cent of the area rate.

FSI is the ratio of the total floor area of buildings on a certain location to the size of the land of that location, or the limit imposed on such a ratio.

An FSI of 3 would indicate that the total floor area of a building is three times the gross area of the plot on which it is constructed.

The infrastructure needs to be in sync with the number of floors, according to real estate players.

"Higher FSI will put additional load on services like water, electricity and sewage.

"That will need additional spending by the government," points out R K Arora, CMD, Supertech.

More people will also mean more vehicles.

"As we will get to sell additional units, it will allow us to spend on multi-level parking and other facilities," he adds.

This will take up the developer's cost by 15 to 20 per cent, says C Shekhar Reddy, CMD of CSR Estates. "Higher construction also means high cost of construction," he adds.

Compared to international cities, India is far behind. Shanghai has an FSI of 13.1, New York and Manhattan of 15.

"The high-rises in NY are a city in themselves, with enough generators, shops, infrastructure, etc," notes Sharma. Nayan Raheja, director of Raheja Developers, says
infrastructure has a role here.
"We cannot go vertical without proper infrastructure in place," he adds.
The government should budget for infrastructure and make satellite townships outside the city and then increase FSI, says Sharma.
In Uttar Pradesh, developers pay 40 per cent of the circle rate for additional FSI.
"So, 50 per cent will not make a huge difference, as we will be able to sell more units," according to Arora of Supertech.
Currently, UP, Maharashtra, Karnataka and Rajasthan allow 30 to 33 per cent additional FSI at the cost of 40 per cent of the circle rate. Noida and Greater Noida have a base FSI of 2.75, which goes up to 3.5.
"We have bought additional FSI in all our Noida and Greater Noida projects," says Arora.
Andhra Pradesh, on the other hand, has no limit on FSI, and comes at a minimal cost.
In 2006, that southern state gave free will to construct more floors, by paying an impact infrastructure cost, Rs 30-50 per sq ft on an average.
This proved a highly successful model. "This turns out to be about six-eight per cent of the circle rate," says C Shekhar Reddy. 
Prior to 2006, the FSI in Andhra Pradesh used to be 1.75.
Now, the average FSI ranges from four to six in peripheral cities and three to four in cities.
"Since 1980 to 2006," Reddy says, "98 per cent of the buildings constructed were up to five floors."
Of late, most of the buildings go up to 10 to 15 floors and a few new projects are even as high as 35 floors.
Developers based in the national capital region say the charges for additional FSI are less since the circle rate is merely 10-20 per cent of the market rate.
"For affordable housing, the density per acre also needs to increase in tandem with FSI," notes Nayan Raheja.
Sanjay Sharma, MD of Qubrex, a real estate research firm, says builders will go for market price only even though they may get additional FSI at 50 per cent of circle rate.
"Secondly, the demand is huge at this point. So much so, any additional supply cannot really correct the prices," he adds.