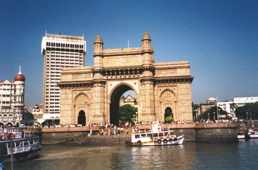 Mumbai International Airport Limited's proposal of a 660 per cent rise in aeronautical charges would hit passenger demand, say aviation industry experts.

Any rise in charges has to be approved by the Airports Economic Regulatory Authority, which is examining MIAL's proposal.

In April, AERA had approved a 345 per cent rise in Delhi airport charges.

This comprised landing and parking charges and user development fees. Airlines have opposed the rise, since this hit their operating costs.

"The increase in airport charges are not commensurate with the yield and revenue we generate from Delhi.

"We are unable to raise fares because of competition. If India wants to encourage more airlines, it should keep the charges reasonable," said the India head of a foreign airline.

"In the past three months, with a rise in fares, we have seen passenger demand drop. If the Mumbai airport raises charges, it would have a significant impact on demand; passenger demand could drop.

"A staggered increase in charges would be more suited than the one-time 660 per cent rise sought by the Mumbai airport," said Sharat Dhall, president (online) of travel portal Yatra.com.

In 2011-12, Mumbai airport accounted for 30.75 million passengers.

Together with the Delhi airport, it accounts for about 40 per cent of air traffic.

For 2011-12, the Mumbai airport recorded a net profit of Rs 183.76 crore (Rs 1.83 billion), against Rs 197 crore (Rs 1.97 billion)
in the previous financial year.
A Mumbai airport spokesperson declined to comment.
Sources said before finalising a consultation paper on the proposal, AERA would consider Mumbai airport's project costs and the regulated asset base.
The cost of developing the Mumbai airport was originally estimated at Rs 9,800 crore (Rs 98 billion).
However, this was later revised to about Rs 12,000 crore (Rs 120 billion).
According to MIAL, the project cost was revised because of the inclusion of additional works such as construction of an ATC tower, an elevated airport road, widening the Mithi river and relocation of the Chhatrapati Shivaji statue.
In its submission to AERA, MIAL had pointed out raising additional equity and debt weren't possible.
While the GVK Group, which runs the Mumbai airport, has been scouting for an investor in its airport-holding company after increasing stake in the Bangalore airport, the Airports Authority of India had ruled out increasing its equity in the project.
MIAL had added lenders to the project had decided against increasing their exposure.
Also, MIAL's plans to commercially exploit land surrounding the airport haven't yielded substantial results.
Initially, MIAL had proposed to raise about Rs 1,000 crore (Rs 10 billion) in deposits from real estate development by March 2013.
However, so far, the process is yet to begin.