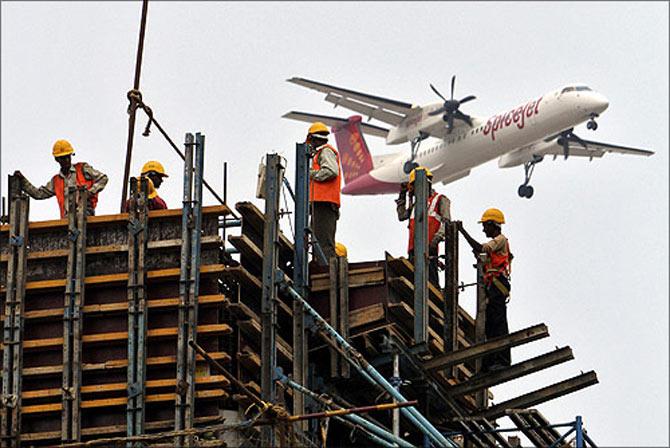 High airfares and currency depreciation have not dampened the spirit of travellers in the country as they remain keen on travelling during winter break albeit with curtailed budget, according to a survey findings.
Sixty nine per cent Indians are still keen on travelling this winter, despite high airfares or the rupee valuation, according to a survey by travel portal Yatra.com. The survey was conducted among 15,000 individuals, part of the portal's customer base.
According to the survey, while about 59 per cent of the respondents are looking forward to a relaxed holiday at some exotic location, with more than 44 per cent of these keen to go with their families, 20 per cent are planning to spend quality time with their loved ones on a romantic getaway.
Interestingly, despite the rising cost of travel, 22 per cent of the respondents are willing to travel but will do so by cutting down on their shopping spends.
However, 21 per cent of the respondents said they will choose to travel with a budget carrier and 20 per cent said that they don't mind reducing the duration of their holiday, the survey said adding, "This indicates the sentiment of travellers this season who will travel although with minor alterations to neutralise the rise in costs."
Yatra.com president Sharat Dhall said: "We have seen tremendous rise in terms of bookings for the winter holidays this year notwithstanding the rising air fares." Dhall said his portal alone has seen a 30-40 per cent growth in bookings for holiday packages this year, for both domestic and international sojourns.
"This season we are also witnessing an increase in alternate and newer destinations," he said. India is the most preferred destination this winter season, with more than 76 per cent respondents willing to take their year-end holidays within the country, the survey said.
The top domestic destinations include Goa, Kerala and Andaman and Nicobar islands. However, the rest 24 per cent respondents would like to plan their vacations abroad to places like Dubai, Europe and South East Asia, it said.
The survey also reveals that typical travel budget this winter will range between Rs 25,000 to 50,000 per person with majority of the respondents preferring to go on a 5-10 day holiday.