It is not often that you find a mechanical engineer leading the private banking business of a foreign bank in India.
But Shantanu Ambedkar, the new head of Hongkong and Shanghai Banking Corporation's (HSBC's) private banking operations in India, has always been different from the rest. For instance, unlike most of his colleagues, he does not play golf and prefers to read and travel whenever he gets an opportunity.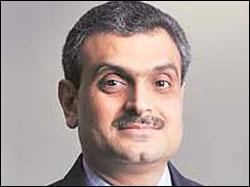 Banking was never on his mind as an engineering student. "When I was doing my masters in business management (MBA), I was exposed to the field of finance and it attracted me," says Ambedkar, who did his MBA from Mumbai University.
He started his career with rating agency CRISIL, and after switching jobs joined the HSBC Group in 1994 where he was part of the bank's global markets team.
Prior to his latest appointment, he was the managing director and head of institutional sales for the global markets business in India.
So, what made him shift from corporate banking to private banking?
"Clearly, private banking business is growing at a fast pace. The number of wealthy individuals in India is increasing. The growth in the global markets and capital markets businesses, on the other hand, is getting constrained because of the uncertain economic climate," he replies.