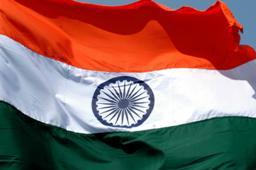 Rating agency CRISIL on Tuesday cut India's economic growth forecast for the current fiscal to 5.5 per cent, from 6.5 per cent estimated in June, in view of deficient rainfall and worsening global situation.

CRISIL also expects the average Wholesale Price Index inflation to be higher at around 8 per cent as against of 7 per cent estimated earlier.

"The downward revision in India's growth forecast factors in the adverse impact of rainfall deficiency and worsening of the euro zone growth outlook," CRISIL said in its report 'India: Macroeconomic Outlook Revision 2012-13'.

As per the Indian Meteorological Department data, the rainfall was expected to be deficient by 15 per cent for June-September 2012.

The Standard & Poor's has recently lowered the eurozone growth forecast to (-) 0.6 per cent from flat growth estimated earlier.

The Reserve Bank in its quarterly monetary policy last month had lowered the growth forecast for current fiscal to 6.5 per cent, from 7.3 per cent.

CRISIL said the average WPI inflation in the current fiscal would be higher at 8 per cent on account of adverse impact of deficient monsoon on food inflation.

It also expects the fiscal deficit to surge to 6.2 per cent of GDP in 2012-13 from our earlier estimate of 5.8
per cent.
"The increase in the fiscal deficit largely reflects lower revenue growth as a result of slowing GDP growth.
"In case of a substantial fiscal stimulus to the economy, the fiscal deficit to GDP ratio could worsen further," it said.
The Centre's fiscal deficit ballooned to 5.76 per cent of GDP in the last fiscal on account of high fuel subsidy outgo.
The government has not been able to decontrol diesel prices even after taking in-principle decision.
For the April-June period, the fiscal deficit rose to Rs 1.9 lakh crore (Rs 1.9 trillion), or 37.1 per cent of the 2012-13 target.
The Centre hopes to bring down the deficit to 5.1 per cent of GDP in the current fiscal but the task seems difficult in view of rising oil, food and fertiliser subsidy bills.
CRISIL further said that given the worsening eurozone economy as well as domestic growth slowdown, "we now expect the Indian economy to attract lower foreign capital inflows compared to our earlier estimate".
It further said that swift policy action to solve issues related to mining, land acquisition and speedy clearance of projects can create upside to the growth projection.