Haryana is all set to draw big-ticket investments to pockets which have been denied of industrial projects.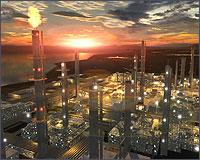 The state has identified land in the districts of Sonepat, Narnaul, Rohtak and Jind, which are not so fertile and are more suitable for industries.

Talking to Business Standard, Industry Minister of Haryana , Randeep Singh Surjewala said, "land is the most contentious issue these days for putting up any project as it absorbs the largest share of investment. Haryana has one of most rewarding R&R (Relief and Rehabilitation policy), so private investors cannot dictate their terms to the farmers for land acquisition."

Some of the crucial proposals have been foiled in the recent past due to non-viable land cost. At the same time, industrialisation is imperative to create job opportunities to match the growing urbanisation in the state.

"So we have mulled a plan to frame an SPV (special purpose vehicle) to mobilise private investors under PPP (public-private partnership) mode bidding project where we would guarantee the land acquisition," Surjewala said.

He added that this has been initiated on the proposal from the farmers in this pocket as they feel that agriculture is not viable for them. The water table is dwindling, the land is uneven and the soil is not fertile. This accentuates the cost of agriculture.

The proposed area are Bheegal Lath near Gohana in district Sonepat, Narnaul (district Mahendergarh) and Meham (district Rohtak) and Julana (district Jind).The land did not fetch them good return in the open market. We will ensure that the farmers get lucrative compensation for their land.

In lieu of guarantee for the land acquisition, the state government will keep some equity shares and this would be negotiable.

He apprised that large industries would be encouraged to set foot in the state as these pockets are more or less industrially backward. The industrial development is more concentrated on NH-1 (national highway) in Haryana.

Each project is expected to spread over an area of 2000-3000 acres. The state government would provide a100 meter wide road from the nearest NH to the industrial area and the private players would ensure the inter connectivity.