Even as the furore over the Comptroller and Auditor General (CAG)'s report on the allocation of coal blocks continued to haunt the government, Tata Steel Managing Director H M Nerurkar on Tuesday said was no irregularity in the allocation.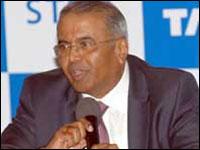 "There was a policy and people have followed the policy. Coal is just a pass-through. If coal prices increase, it would be reflected in power rates. What is the scam? Lots of figures are coming up, but there are many issues like lease issue and mine and environment clearances," Nerurkar said at the sidelines of the annual general meeting of the Indian Refractory Makers Association.
The CAG report had alleged the government had passed on financial gains of Rs 1.86 lakh crore to private companies by not auctioning the coal blocks. It had also named Tata Steel among the private beneficiaries.
Nerurkar did not evaluate the loss estimated by CAG. "There must be a loss against our coal block as well, but we have not entered the block. Against a win-win situation, it is a loss-loss situation," he said.
Tata Steel has already raised the issue with industry chambers such as the Confederation of Indian Industry and the Federation of Indian Chambers of Commerce and Industry.
Nerurkar did not comment on whether natural resources should be auctioned, as the matter was pending with the Supreme Court. He, however, asked, "What are we auctioning? How much is the deposit, what is the quality of deposit and when can I start work? Is there any clarity on these?"