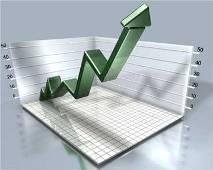 Global fund house Columbia Management and Threadneedle believes growth in emerging markets is likely to be better than the developed world in 2013 and is 'enthusiastic' about the opportunity in India.

According to the 2013 International outlook by Columbia Management and Threadneedle Asset Management, its global partner, pace of growth in emerging markets have witnessed a slowdown over the last year, but still about 70 per cent of the world's incremental growth comes from these markets.

Economic growth in Global Emerging Market seems to have stabilised albeit at a lower rate than before and the pace of growth is not likely to return to the high growth rates of last decade, particularly in China.

". . .but we would argue that this will perhaps be a higher quality more sustainable type of growth moving forward, led by the rise of a powerful middle class and perhaps less fixed asset investment," the report said.

According to the report, the global emerging markets have a favorable demographics.

Demographics in emerging markets are much healthier than the developed world, which will continue to act as tailwind over time as having a young, growing workforce certainly increases the potential GDP of a country.

The report lauded the strong demographic profile of India and included India in the demographic winners list along
with the Phillippines, Turkey and Brazil.
According to JP Morgan estimates 250 million people are likely to enter the working age population between 2005 and 2025. "This is a staggering number and could turn out to be extremely powerful," the report said.
With regards to India, the report said investors remain 'concerned' about fiscal slippage. Moreover, there are now heavy economic and political pressures for the Indian government to deliver on the reform front, but the "political reality in India will continue to make reform impractical," it said.
"Getting agreement by both the lower and upper houses may be even harder than getting agreement between the House and Senate in the US," the report added.
In addition, due to the inelastic demand for gold and oil and the appreciation by these commodities is likely to put more pressure on the current account deficit.
"We continue to be enthusiastic about the opportunity suggested by India, but we remain frustrated by the political and bureaucratic quagmire that inhibits its realisation," the report said.
Rating agency Fitch this month had warned of a downgrade in India's sovereign rating in the next 12-24 months citing slowing GDP growth and weak public finances.
In April and June last year, another rating agency S&P, had warned of further downgrades, which would put India into a junk status from the current lowest investment grade rating of BBB-.