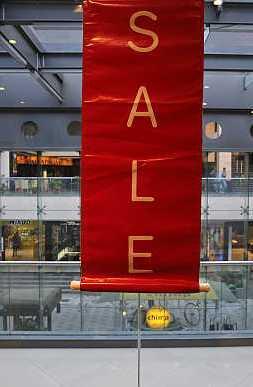 Opening the floodgates to overseas investors, government on Thursday relaxed investment norms in multi-brand retail and raised FDI caps in several sectors while making it 100 per cent in telecom.
The Cabinet headed by Prime Minister Manmohan Singh diluted the mandatory 30 per cent local sourcing norms for multi-brand retailers and permitted states to include cities with population less than 1 million for allowing multi-brand retailing.
Announcing the decisions taken by the Cabinet, Commerce and Industry Minister Anand Sharma said the relaxation in multi-brand retail norms will give "more clarity and more space to investors".
He made no reference to raising of FDI cap in insurance sector, over which an inter-ministerial group had last month agreed to raise it from 26 per cent to 49 per cent.
The Cabinet, he said, has by and large cleared the decisions taken at the inter-ministerial group meeting chaired by Prime Minister on July 16 to raise foreign direct investment caps and eased the route for some like oil refineries.
Sharma said multi-brand retailers like Walmart and Tesco will now have to source 30 per cent of their products from small and medium enterprises only at the time of start of business.
With investment in back-end infrastructure, he said the investor will have to make the mandatory $50 million at the first engagement only. Thereafter, the investment would depend upon the business needs.
Economic Affairs Secretary Arvind Mayaram, whose recommendations for raising FDI in several sectors were by-and-large accepted, said: "We are expecting FDI flows will increase and the foreign investors will have much greater confidence in the Indian foreign investment policy.
"I certainly think it will have a positive impact on the forex flows in the current year," he added. The second wave of reforms comes within 10 months of the government opening up foreign investment in sectors like civil aviation.
Elaborating on the proposal to relax norms for multi-brand retail, Sharma said: "50 per cent of the FDI in back-end infrastructure, will be of the first tranche of $100 million. Thereafter, this would be need-based business decisions by the investor and their domestic partner."
He further said, "all states have now been allowed to add cities with a population of one million" for foreign investment in multi-brand retail. While the FDI cap in defence sector remained unchanged at 26 per cent, higher limits of foreign investments in 'state-of-the-art' technology manufacturing will be considered by the Cabinet Committee on Security, Sharma said, adding the changes will be incorporated in the FDI policy.
In single-brand retail, he said, FDI up to 49 per cent will be under the automatic route and beyond that through the FIPB route. In case of PSU oil refineries, commodity bourses, power exchanges, stock exchanges and clearing corporations, FDI will be allowed up to 49 per cent under automatic route as against current routing of the investment through FIPB.
In basic and cellular services, FDI was raised to 100 per cent from current 74 per cent. Of this, up to 49 per cent will be allowed under automatic route and the remaining through FIPB approval.
A similar dispensation would be allowed for asset reconstruction companies and tea plantations. FDI of up to 100 per cent was allowed in courier services under automatic route. Earlier, similar amount of investment was allowed through FIPB route.
In credit information firms, 74 per cent FDI under automatic route has been been allowed. These decisions come in the backdrop of country's economic growth plunging to 4.8 per cent in the January-March quarter. It slumped to a decade's low of 5 per cent for the 2012-13 fiscal.