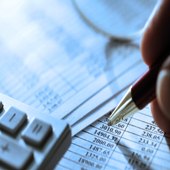 The government will soon chart out a path for fiscal consolidation to undertake reform initiatives to keep its rising fiscal deficit under control, Finance Minister P Chidambaram said on Monday.

"We are committed to announce a fiscal consolidation path. What will be the Fiscal Deficit and Revenue Deficit over the next five years, beginning this year, we will make a statement on that," Chidambaram told reporters here.

"No one will have confidence in the Indian economy if there is uncertainty about the fiscal stability of the country," he said.

In August, Chidambaram had appointed a Committee headed by Vijay Kelkar to suggest ways to improve government finances.

The Committee, in its report, has suggested that the government should phase out subsidies and undertake reforms.

It cautioned that in the absence of these measures, the fiscal deficit could shoot up to 6.1 per cent of the gross domestic
product in the current financial year. It can be contained to 5.2 per cent with the proposed reforms.
The fiscal deficit in the April-August period rose to Rs 3.38 lakh crore (Rs 3.38 trillion) or 65.7 per cent of the budgeted target for the full fiscal. The government had budgeted fiscal deficit at 5.1 per cent of GDP, lower than 5.76 per cent in 2011-12.
Commenting on the Kelkar panel report, Chidambaram said the Committee has presented the worst case scenario, in case reforms are not undertaken.
"We have to take appropriate decisions (on the Kelkar report).
"Decisions can only be taken in political and economic context.
"The context is as important as the content of the decision. . . What can be done now, what can be done next year, all these have to be carefully calibrated," he said.
To trim its subsidies, the government had last month raised diesel prices by over Rs 5 a litre and capped subsidised LPG cylinders at six per family a year, despite strong political opposition.