The government on Monday said it would decide next month the fate of captive coal blocks lying idle with 82 companies, including ArcelorMittal, Tata Steel and NTPC, who have been issued notices for not developing them within the stipulated time.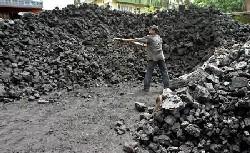 "We have received their (companies') replies and are compiling them. We will take the final decision in January on the issue," Coal Minister Sriprakash Jaiswal said.

Since October, the government has issued notices to 82 firms to weed out non-serious players who have failed to develop, within the stipulated time, the coal blocks allotted to them for captive use.

While threatening to withdraw their coal blocks, the government had asked the firms to explain their positions.

"Enhancing coal production is a priority for the government and we can take the coal blocks back, if they are not developed in a given time-frame," Jaiswal said.

The other companies which were issued show cause notices include Navin Jindal-led Jindal Steel and Power Ltd, Vedanta Group firm Sterlite Industries, Sajjan Jindal-led JSW Steel and GMR Energy.

In a similar drive undertaken earlier, the government had de-allocated 11 coal blocks. The Coal Ministry had also taken a review meeting in July with the concerned companies, who have been allocated a total of 207 coal blocks for captive use under various power, cement and steel projects.

In 2009-10, India produced about 532 million tonnes of coal. However, efforts to raise coal production suffered a setback this year due to an Environment Ministry directive to put a large number of coal blocks under 'no-go' mining area.

According to Coal India, its production will fall short of target by 16 million tonnes this fiscal and may miss the expected output by 39 million tonnes in 2011-12 due to extension of tough environmental norms.