Civil Aviation Minister Ajit Singh on Tuesday ruled out any move to regulate airfares saying the government only wants the system to be made transparent.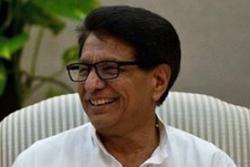 "No, we are not going to regulate air fares," he told reporters after meeting Oil Minister M Veerappa Moily. "What we are trying to do is make the system for deciding the fares transparent. Public should know what is the bucket system and the range they have given should be reasonable".

On rising airfares, Singh said the overall costs have gone up "tremendously."

Oil prices and airport charges, particularly, of the new ones are the factors responsible for the rise in airfares.

"All those things have to be taken into account (while deciding on fares)," he said.

On Kingfisher airlines, he said, "DGCA has made it very clear that in order to allow them to fly again, they have to satisfy with their operational and
financial plan."
"Yes, there will be a lot of collateral damage as you are saying if Kingfisher Airlines doesn't fly," he said when asked whether the airline not flying would mean collateral damage to lenders and suppliers.
"But DGCA's concern is that there should be no safety problem. They should be able to adhere to the schedule given," he said adding the airlines have to pay its employees, oil companies and airport operators their dues.
On his meeting with Moily, the minister said he discussed according declared goods status to aviation turbine fuel (ATF), a move that would lead to a uniform central sales tax of 3-4 per cent as against present practise of local sales tax or VAT ranging up to 24 per cent.
"He (Moily) agreed to this," he said.
Moily said his ministry was in agreement on giving declared goods status but the issue has to be decided by the Finance Ministry.
"We will jointly make a representation to the Finance Minister," he said.