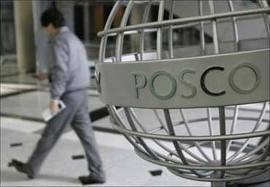 The Delhi government was on Wednesday asked by the Delhi High Court to take requisite permission from the Centre and to complete within three months the exercise of appointing independent public prosecutors in each special court set up to handle cases under the Protection of Children from Sexual Offences Act.

A bench of Chief Justice N V Ramana and Justice Manmohan also expressed its dissatisfaction with the affidavit filed by the Delhi government regarding what it has done so far on appointment of special prosecutors.

"You can appoint independent special public prosecutors in each complex.

"There are only 3-4 (court) complexes.

"Why to burden the other prosecutors who are already engaged with other cases.

"The matter is between you and the Centre.

"We can't keep interfering.

"You go and get the permission.

"We will grant you three months time to complete the exercise.

"File a status report showing compliance of the order, " the bench said and listed the matter on March 19, 2014.

"We are not satisfied with the status report/affidavit (on the issue). Your activity is not clear," the court said, to which the counsel for the Delhi government responded, "I need delegation of power (from the Centre) so that I can appoint the public prosecutors. . .".

Advocate Gaurav Kumar Bansal, whose PIL was being heard by the bench, submitted that there are around 762 cases under the POCSO Act pending in the various district courts in New Delhi.

In its reply to the high court in March this year, the Delhi government had said that since the courts of additional sessions judges have been deemed as special courts for POCSO cases, there was no need for setting up exclusive courts.

The Delhi government had also submitted that the proposal for appointing special prosecutors was pending as the law department was vetting it.

The high court had, thereafter, directed the government to speed up the process.

"You cannot have the regular public prosecutor handling the POCSO cases. Appoint special prosecutors," the court had said.

In May, the court had directed the government to file an action taken report on the appointment of prosecutors, following Bansal's PIL on the functioning of POCSO courts.