Ajit Singh, Minister for Civil Aviation has asked the striking pilots of Air India to restore the conditions before going on illegal strike in order to press for their demands.

He told rediff.com that the government was ready to hold talks with the pilots and sort out the matter that has been causing anxiety to the people. "But the talks would have to be unconditional," he said.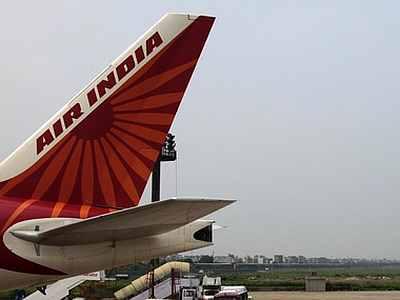 On Wednesday, the pilots claimed that though they were willing to hold talks nobody has come forward to engage them in a meaningful discussion. They said that while the government has been saying that it is not vindictive, but it has terminated services of around 30 pilots in one single day -- "So how does one trust the government?".
Indian Pilots Guild (IPG) Joint Secretary Tauseef Mukadam said, "We are absolutely ready to talk to the Honourable Minister...We are willing to go right now."
Asked what will be the way out, Mukadam said, "We don't want our core demands to be met right now. Take back the pilots and give us an assurance that these demands will be discussed. ... We are not putting a gun on anyone's head or ever intend to do so. We are willing to join duty right now. It can be done in 15 minutes."
So far, services of 101 pilots have been terminated for reporting sick and not joining duty. The airline management is disinclined to take back nearly a dozen office bearers of the IPG, which has been derecognised.
"As far as sacked pilots are concerned their cases would be reviewed on case to case basis. Some pilots have expressed willingness to join back duty and one of them did so yesterday," Singh responded.
When asked if the Air India Maharajah would go the same way as former prices, Ajit Singh laughed and commented that Dr Karan Singh, former maharajah of Jammu and Kashmir is still relevant.
"I want Maharajah to retain its old glory. If the union wants to restore pre-strike conditions then they should pay for the losses of Rs 250 crore (Rs 2.5 billion) incurred during the 15-day strike," the minister added.
"I am planning to start Delhi,Vrindavan, Agra, Delhi service within next two weeks in order to attract tourism," Ajit Singh said.