Seeking to dispel the impression of policy inaction, the government is likely to give a push to pension sector reform by approving changes in the proposed PFRDA Bill so that it can be taken up by Parliament for the passage in the Monsoon session next month.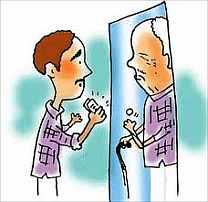 The government may incorporate a proposal in the PFRDA Bill to ensure assured returns to pension fund subscribers, sources said, adding that this would be in line with the recommendations of the Standing Committee on Finance.

The Cabinet meeting, scheduled to be held tomorrow, is also expected to take a decision on capital infusion in the Regional Rural Banks (RRBs).

Once the changes in the pending Pension Fund Regulatory and Development Authority Bill, 2011 are approved by the Cabinet, it would be taken for consideration and passage by Parliament in the Monsoon session which will begin sometime in July.

The PFRDA Bill, which has been pending for several years, seeks to open the pension sector to private sector and foreign investment.

Trinamool Congress, a key ally of the UPA, has been opposing the reforms in the pension sector saying it is against the interest of common man.

The assured return
clause, sources said, would be introduced with certain conditions with a view to protect the interest of policy holders.
As regards the Foreign Direct Investment (FDI) in the pension sector, the government has agreed to cap the FDI limit at 26 per cent in line with ceiling in the insurance industry.
The government may also consider the suggestion of the Committee to provide greater flexibility to subscribers to withdraw funds from their accounts, sources said.
The proposed legislation, which was introduced in the Lok Sabha on March 24, 2011 was referred to the Standing Committee headed by senior BJP leader and former Finance Minister Yashwant Sinha for scrutiny.
The committee wanted the government to specify the FDI cap in the legislation itself, besides providing for minimum guaranteed return to pension subscribers.
The PFRDA Bill provides for establishment of a statutory authority to undertake promotional, developmental and regulatory functions in respect to pension funds.
Interim PFRDA is functioning since 2003 through an executive order.
PFRDA, set up as a regulatory body for pension sector, is yet to get statutory powers as the Bill pertaining to that effect lapsed in Parliament with the expiry of last Lok Sabha in 2009.