Many companies globally are still continuing with cost-cutting initiatives, including job cuts, as they are still uncertain of the economic situation and its long-term fallout, experts said.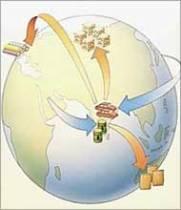 "Many global companies are still not sure about the overall economic situation and its long-term fallout. While there are reports of the Asian region showing sign of drastic improvement, at the same time, Europe and the Americas are not throwing enough positive data to make a concrete assumption," executive search firm BTI Consultants India Head James Agrawal said.
"Therefore, companies having global operations need to be much more cautious about overall productivity in relation with achieving short as well long-term goals and objectives," Agrawal added.
Recently, British banking major Royal Bank of Scotland announced it will slash 3,500 jobs and close half of its processing centres in the UK as part of cost-cutting and restructuring measures.
Last month, Japanese Airline JAL had announced slashing of more than 16,000 jobs under its restructuring programme. According to the ADP National Employment Report, American private sector companies cut 10,000 jobs in August, with most industries reducing their head count.
"The decline in private employment in August confirms a pause in the recovery already evident in other economic data... This month's decline in employment followed six monthly increases from February through July," Macroeconomic Advisers' Chairman Joel Prakken said.
The ADP survey came on September 1, two days before official data showed that overall, the US economy shed 54,000 jobs in August.
Disagreeing with the notion that global companies are unjustly cutting jobs, Agrawal said, "For them, setting right tone in short-term is very important for meeting long-term goals. Hence, they may view huge manpower costs as a major hindrance to optimise productivity levels."