Glenmark Pharmaceuticals on Monday said its subsidiary Glenmark Pharmaceuticals SA has granted licence to Sanofi-aventis for developing drugs to treat chronic pain, for an initial payment of $20 million (about Rs 89 crore). Glenmark Pharmaceuticals SA has entered into an agreement with Sanofi-Aventis to grant a licence for the development and commercialisation of novel agents to treat chronic pain, Glenmark said in a press release.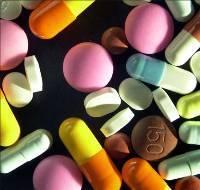 "Under the terms of the agreement, Glenmark will receive an upfront payment of $20 million, as well as development, regulatory and commercial milestone payments," the company said. In addition, Glenmark is eligible to receive royalties on sales of products commercialised under the licence, the company said.
All such payments could reach a total of $325 million (about Rs 1,448 crore), the pharma firm added. Glenmark Pharma stock reacted to the news and surged 12.58 per cent to touch its year-high of Rs 303.80. Later, it was trading at Rs 285.80 on the Bombay Stock Exchange, up 5.91 per cent over previous close.
The agents under the agreement includes vanilloid receptor antagonist molecules GRC 15300. It is currently in Phase I of clinical development as a potential treatment for various pain conditions, including diabetic neuropathic pain and osteoarthritic pain, the company said.
"We have made excellent progress with our TRPV3 (used in the treatment of inflammation, various pain conditions) programme at Glenmark and are very excited to be joining our efforts with those of Sanofi-aventis, a world-class research driven global pharmaceutical company," GPL MD and CEO Glenn Saldanha said. Sanofi-aventis will have exclusive marketing rights for North America, the European Union and Japan subject to Glenmark's right to co-promote the products in the United States and five eastern European countries.
Sanofi-aventis will also have co-marketing rights in 10 other countries including Brazil, Russia, and China, whereas Glenmark will retain exclusive rights in India and other countries. "GRC 15300 and its associated programme brings an innovative approach to Sanofi-aventis' pain portfolio," Sanofi-aventis MD and Executive Vice-president, Research & Development Marc Cluzel said.