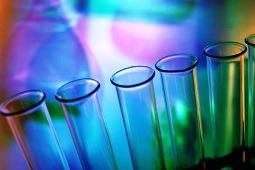 Despite clinical trials coming under scrutiny, nothing much has changed on ground as many irregularities continue to exist.

While the office of the Drugs Controller General of India is still struggling to accumulate data, compensation had been paid only in 50 per cent of the clinical trial death cases so far, sources said.

According to data from the drug controller's office, between January 2005 and June 2012, there were 80 deaths due to clinical trials.

However, compensation has been paid in only 40 cases pertaining to 2008-2011.

Pharmaceutical companies are yet to pay compensation to victims of trials during 2005-08, and for those who died in 2012.

A source at the DCGI's office said the delay in payment of compensation in pre-2008 cases is primarily because of absence of proper data related to those trials.

"The controller's office is still engaged and is now ascertaining the status of such cases pertaining to the year 2005 onwards," he said.

The death toll during clinical trial, including those deaths believed not to be caused by drugs during the trial,
has also remained significant through the past few years.
Till August 2012, as many as 272 deaths were registered against a total of 438 and 667 deaths in 2011 and 2010, respectively.
Officials suggest in most cases, compensation paid to victims of trials have also been as low as Rs 150,000 to Rs 300,000.
However, in the wake of strict instructions from the apex court, the government has recently framed certain guidelines and introduced amendments to Drugs and Cosmetics Rules, 1945.
While the government has put out norms for payment of compensation and made it mandatory for ethics committees to be registered under the central drug regulator, it still fails to assign a quantum of compensation to be paid in case of deaths and injuries during clinical trials.
An ethics committee is a panel of experts from multiple disciplines, including medical, academics, social work and law, to monitor the rights and well-being of patients or subjects participating in a research study.
Every pharmaceutical company has to seek approval from DCGI and from an ethics committee before starting any trial.
Health experts and activists argue unless the rules are stringent and have clarity, they will not serve the purpose.