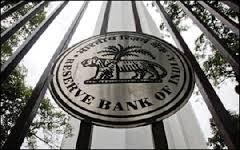 At $10 billion, the trade deficit in December has marginally higher than November's $9.2 billion but that has not dampened sentiment.

India's trade deficit has largely remained range-bound in the first nine months of FY14, driven by a steady decline in imports and a modest pick-up in exports.

In December 2013, imports declined 15.2 per cent compared to last year but exports grew a modest 3.5 per cent.

Muted exports pushed up the trade deficit marginally but if one looks at the third quarter or the first nine months of FY14, one can see the deficit has substantially narrowed over last year.

The deficit for the third quarter is down 45 per cent year-on-year (y-o-y) to $30 billion and is down 24 per cent to $110 billion in the first nine months of FY14.

So far in the year, non-oil imports have fallen 11 per cent compared to last year and oil imports have risen 2.6 per cent.

Gold imports, bane of the trade balance over the past few years, declined 37 per cent.

Driven by these factors, India's trade deficit in the first nine months of FY14 stood at $110 billion, against $146 billion in the year-ago
period.
Economists now say the current account deficit, for FY14 will be capped at $40 billion, or 2.5 per cent of the gross domestic product.
The trade deficit continues to run well below the 12-month moving average of $13.6 billion.
Barclays expects India's trade deficit to remain narrow in the coming months on solid momentum in exports, weaker non-oil imports and continued restrictions on gold imports.
India is expected to end the year with a balance-of-payment surplus, as capital flows have remained positive even after the currency swap windows closed and the foreign currency deposit-garnering drive has ended.
All the above are expected to bode well for the currency, which is expected to fare better than the currencies of remaining fragile five countries.
Given the high share of cyclical stocks in India, these will do well, as the global economy starts looking up and this could keep capital flows going.
Tirthankar Patnaik, director (institutional research) at Religare Capital Markets, says though the invisibles could come in lower than the second quarter, that would largely be due to a part of the remittance flows having gone into non-resident Indian deposits, a part of capital account.