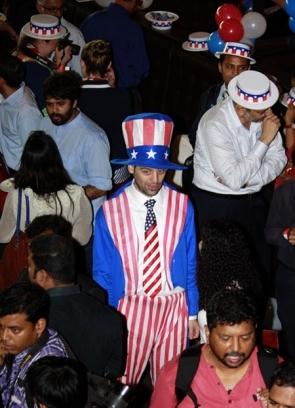 India and the United States have affirmed their shared commitment to continue their work on a broad range of bilateral issues and move forward post the Devyani episode.
US Deputy Secretary of State William J Burns hosted the new Indian Ambassador S Jaishankar for a productive lunch meeting on Tuesday at the Foggy Bottom headquarters of the State Department.
During the meet, the two diplomats affirmed their shared commitment to continue joint work on issues such as clean energy and climate change, defence, economic and trade engagement, counterterrorism, and civil nuclear development.
The two discussed initial preparations for a range of upcoming bilateral meetings and exchanges.
"They agreed that the past several weeks have been challenging, and affirmed that we are both committed to moving forward to resume cooperation on the broad range of bilateral issues before us," the State Department said.
Burns and Jaishankar also discussed the variety of issues raised by the ministry of external affairs via diplomatic note, including alleged issues with the American Embassy School.
"Burns conveyed that we take their concerns very seriously and will continue to address them via appropriate diplomatic channels," the Department said.
This was the first meeting between the two after former Deputy Consul General Devyani Khobragade returned to India last week.
Khobragade was arrested in December on charges of visa fraud and misrepresentation of facts, which was refuted by the senior Indian diplomat.
Her arrest and alleged mistreatment resulted in a stalemate in the ties between the two countries.
The Indian government took several retaliatory measures including reducing the diplomatic privileges of American diplomats in India and bringing it at par with what Indian diplomats get in the US.
Image used for representational purpose only