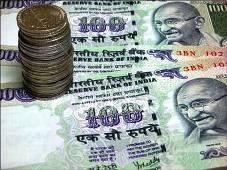 Reliance mutual fund has overtaken HDFC mutual fund to become the country's most profitable fund house, as per their profit figures for the latest financial year.

For the financial year 2011, profit after tax of Reliance MF stood at Rs 261 crore (Rs 2.61 billion), while that of HDFC MF was Rs 242 crore (Rs 2.42 billion).

On year-on-year basis, Reliance Asset Management company's PAT rose by as much as 34 per cent in the Fiscal 2011, whereas HDFC MF's profit increased by 16.34 per cent, according to the Association of Mutual Funds in India's data.

While UTI MF's figures were not available for the latest fiscal, Franklin Templeton is currently ranked the third most profitable with a PAT of Rs 97 crore (for fiscal year ended September 2010).

Most of fund houses follow April-March
financial year.
Others in the top 10 include Birla Sun Life AMC with a PAT of Rs 85 crore (Rs 850 million), followed by SBI AMC (Rs 79 crore or Rs 790 million), ICICI Prudential AMC (RS 72 crore or Rs 720 million), DSP AMC (47 crore or Rs 470 million), Tata AMC (17 crore or Rs 170 million) and Kotak AMC (Rs 11 crore or Rs 110 million).
Meanwhile, on September 27, speaking at the annual general meeting of Reliance Capital, Anil Ambani had said that the talks for a stake sale in its asset management business to Nippon were also in advanced stages.
The company also plans to take its asset management businesses to other emerging markets and would look at further expansion of its wealth management and private equity businesses, Ambani had said.