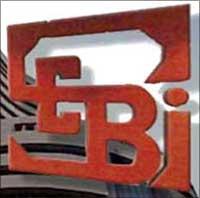 Salman Adam, 28, is a certified financial planner.

He took up the course after completing graduation, as he wanted to be an investment advisor.

But, he has to now get another post-graduate diploma in a finance-related subject before he becomes eligible for registration as investment advisor under Securities and Exchange Board of India rules.

Adam has now enrolled for a post-graduate diploma in insurance management by paying Rs 30,000.

I already have some knowledge in the subject as part of my CFP training.

But since I want Sebi registration I am sitting for the exams,Adam said.

Adam is not alone.

Many fresh pass-outs of the CFP course are faced with up to a two-year delay and thousands of rupees in fees for realisation of their dream, following the notification of new regulations. Sebi notified the Investment Advisers Regulations, 2013, earlier this month.

According to the regulations, an individual registered as an investment adviser under these regulations and partners and representatives of an investment advisor registered under these regulations, offering investment advice, shall have the following minimum qualifications, at all times.

(a) A professional qualification or post-graduate degree or post-graduate diploma in finance, accountancy, business management, commerce, economics, capital market, banking, insurance or actuarial science from a university or an institution recognised by the central government or any state government or a recognised foreign university or institution or association; or

(b) A graduate in any discipline with an experience of at least five years in
activities relating to advice in financial products or securities or fund or asset or portfolio management."
These specifications put people with just a bachelor's degree in a difficult position, even though they may be reasonably qualified.
Adam said he had met several others under similar predicament in social media.
"I met an engineer only who had been in this advisory business for three years now.
He has to continue the business for two more years to be qualified.
But once the regulations come into force, his practice becomes illegal as he is not registered.
What will he do?"
Advisors said some relaxation from Sebi will help as the CFP course has work experience built in the form of one year 'supervised experience under a practicing financial planner or three years experience in a corporate set up.
Pankaj Mathpal, CFP & MD, Optima Money Manager, says, "Work experience is already a criteria for CFPs.
"However, for graduate CFPs the wait could go up by another two years.
Meanwhile some CFP pass-outs are in no hurry. Zahra Taqi, 19, is now doing internship with a financial planner based in Mumbai, says age is on her side.
Taqi, who is still an undergraduate, has cleared all CFP modules.
"Sebi's new regulations will not impact me that much.
"I want to work with a financial planner for some years before I become an advisor.
"However, for someone who doesn't have age on his side or has decided to take up financial planning at a later stage of his career, may face problems.
"Five years could be a long wait for someone who doesn't have a proper work experience."