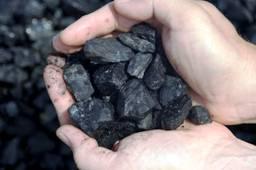 Blaming the Bharatiya Janata Party for negative politics over coal block allotment, government said on Thursday coal blocks allotment based on fraudulent misrepresentation of facts would be cancelled and action would be initiated against allottees if found guilty.

Ashwani Kumar, Union Minister of State for Science and Technology, said that the BJP was inviting lawlessness and anarchism in the country by doing negative politics over the issue of coal block allocation.

"If it is found that there was any fraudulent misrepresentation of fact by any allottee in getting the block allotted, suitable action as per the law would be taken.

Such allocations would be cancelled and action would be taken against the allottee," Kumar said at a press conference in Jaipur.

"But the demand of the BJP that the Prime Minister should resign and all the block allocation be cancelled is unacceptable because investigation and a chance to allotte to present his side before any action, is a constitutional requirement," he said.

Kumar said that some of the observations and conclusions
in the CAG report were objectionable and controversial.
"We have no fight with Comptroller and Auditor General but some observations are baseless and controversial...we are not satisfied and will present our side before Public Accounts Committee," he said.
The minister said that the United Progressive Alliance government was in favour of competitive biddings for allocations in 2004, but the Chief ministers of states like Rajasthan, Chhattisgarh, West Bengal and Odisha had opposed it and insisted the existing process of allotment by the screening committee.
The minister also lashed out at the BJP for stalling parliament and said that the party was doing negative politics and has touched a new low.
"Allegation of corruption on the UPA government is totally baseless, politically motivated and the BJP which lost elections in 2004 and 2009 is trying to establish its political relevance by politicising the issue of coal block allocation," he said.
"The corruption is not the agenda of a single party, but a national issue and the action which the UPA government took to curb it was remarkable and no other government has been able to do that," he claimed.