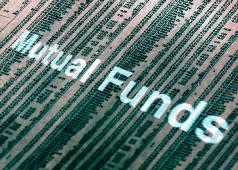 Foreign players control a little over 10 per cent of the domestic fund market.

Foreign fund houses outperformed their domestic peers in terms of garnering assets in 2010-11.

In a year that saw the industry's assets decline by over six per cent, foreign players saw a marginal slip of 1.7 per cent.

On the other hand, local players were beaten harder as they lost over seven per cent of assets.

This is in contrast with the dominant view that foreign players would be at the receiving end, in view of domestic majors commanding an established brand equity.
The top five players in the fund market are domestic and include Reliance MF, HDFC MF, ICICI MF, UTI MF and Birla Sun Life MF.

They control close to 60 per cent of the market.

However, barring Birla, all the other majors saw a dip in their assets. UTI, ICICI and Reliance were the top losers, with asset erosion of 16 per cent, nine per cent and eight per cent, respectively. LIC MF witnessed a drastic loss of 74 per cent during the year.

"Foreign fund houses are now being recognised by the Indian retail investors. Our brand building is also catching up fast with homegrown players.

"Going forward, there is better scope as penetration is abysmally low compared to the developed markets," explains the chief executive officer of a foreign AMC having operations in India.

Currently, foreign players control a little over 10 per cent of the domestic fund market.

In absolute terms, close to Rs 50,000 crore outflowed from domestic fund houses' kitty in FY11, while foreign players witnessed an erosion of just Rs 1,263 crore (Rs 12.63 billion).

Major
foreign houses in India include BNP Paribas, Franklin Templeton, Fidelity, HSBC, JP Morgan and Morgan Stanley, among others.
Officials in foreign AMCs say investors want diversification in other world markets, too. "Since many of us have a global presence, we can help investors here get exposure outside India," they add.
Puneet Chaddha, chief executive officer, HSBC Asset Management (India), says, "We have launched a Brazil fund and plan to come up with more such offerings soon.
"There is no doubt that it is good to remain invested in Indian markets.
"However, opportunities in other global regions should not also be overlooked and Indian investors are interested in such products".
Arindam Ghosh, CEO of Mirae Assets, agrees.
"Indian investors have taken into consideration the performance factor. We provided them diversified products such as a China Fund and it got a good response. Soon, we plan to launch similar products which will help investors diversify in different global territories," he says.
Interestingly, in the first half of FY11, foreign houses had marched ahead with a rise of as much as 14 per cent in assets, even as domestic players were yet to move into the positive zone.