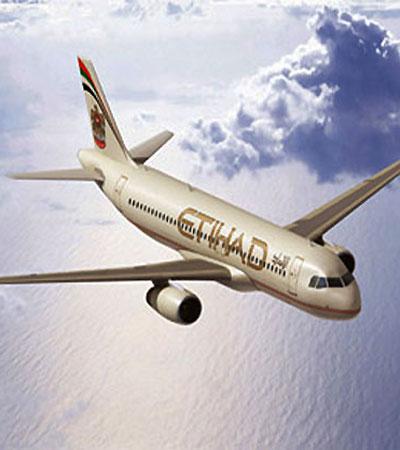 In a move which could affect the Jet-Etihad deal or start-up carriers like Tata-SIA or AirAsia India, DGCA has made it clear that foreign airlines or investors would not have the right to control the management of an Indian carrier.
Following apprehensions expressed on these lines by various quarters, the aviation regulator has given effect to amendments in a rule relating to grant of flying permits to new airlines in the country, official sources said here.
The Directorate General of Civil Aviation (DGCA) has stipulated that a scheduled Indian airline cannot enter into an agreement with a foreign investing institution or a foreign airline which could give these foreign entities the right to control the management of the domestic operator.
It has also made it clear that such foreign entities could have representation on the Board of Directors of the Indian airline company, but not more than one-third of the total number, the sources said.
Analysts feel that the latest revision to the Civil Aviation Requirement (CAR) could affect the fortunes of Etihad acquiring 24 per cent of stakes in Jet Airways for over Rs 2,400 crore (Rs 24 billion), apart from the start-ups companies – AirAsia India and Tata-Singapore Airlines.
These airlines are at various stages of getting final permissions from the government to launch new operations.
The changes in the CAR on minimum requirements for grant of permit to operate scheduled passenger air services come in the backdrop of objections raised by various quarters, including politicians, in courts, Competition Commission and other regulatory bodies.
In case of the Jet-Etihad deal, government and regulatory authorities gave their nod only after being satisfied that effective control would remain in India as Jet Airways was an airline registered here.
The revised CAR also makes in mandatory for the applicant airline firm to demonstrate adequate organisation, ground handling and maintenance arrangements, training programme and method of control and supervision of flight operations, before they get an Air Operator's Permit or flying license.