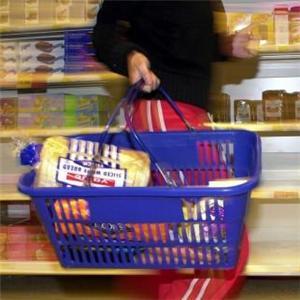 Harsh Mariwala, chairman & managing director, Marico Ltd, believes rural markets offer the only ray of hope for fast-moving consumer goods companies, as urban shoppers defer purchases.

"Consumer sentiment in urban areas remains weak and the fear of joblessness runs high.

"This is depressing sales there," says the 62-year-old FMCG veteran, credited with making brands such as Parachute and Saffola household names.

Urban and rural FMCG sales growth data for the last five quarters show the latter outperformed the former consistently.

That wasn't all; when the consumer slowdown finally hit FMCG, urban sales growth tapered to 9.8 per cent and 9.2 per cent in the quarters ended March and June as rural sales growth hovered at 17.1 per cent and 14.3 per cent, respectively.

In the automobile sector, the picture was no different.

Tractor sales, driven by rural areas, grew 23 per cent between April and July, even as segments such as passenger cars remained stagnant. In fact, after ten monthly declines, passenger car sales grew 15.4 per cent in August, led by rural sales. Bikes posted four per cent sales growth in August, led by rural markets.

"The good monsoon has had an impact on sales of two-wheelers, especially of motorcycles, in rural areas.

"We expect this to continue; rural demand could also have a slight positive impact on car sales," Sugato Sen, deputy director general of the Society of Indian Automobile Manufacturers said while releasing the data on Tuesday.

Pawan Goenka, president (automotive and farm equipment sectors), Mahindra & Mahindra, said, "The tractor segment was pegged to post growth of five-six per cent for the year. But now, we expect it to stand at double digits this financial year."

Anil Dua, senior vice-president (sales, marketing and customer care), Hero MotoCorp, says, "Since monsoons are good, rural areas should do well.

"We are adding 500 touch points annually, with the current distribution network at 5,500 centres."

Rakesh Srivastava, vice-president (sales & marketing), Hyundai Motor India, says, "Manufacturers
have been able to rely on rural demand, as it provides consistent income.
"Our sales in rural areas, for instance, have gone up from 15 per cent in 2011 to 18 per cent this year."
Both automobile and FMCG analysts estimate for most categories, the next few quarters would continue to see sales growth in rural sales outpacing that in urban regions.
CRISIL's recent State of the Nation report says growth in farm gross domestic product is likely to more than double to 4.5 per cent this year, against last year's 1.9 per cent, helping check food prices and support rural consumption.
For companies preparing for the festive season, CRISIL's analysis couldn't have come at a better time.
FMCG companies expect rural sales growth to stand at 18-19 per cent during the festive period.
Consumer durables/electronic companies expect sales growth to be even higher, 25-30 per cent, as they aggressively push products into the hinterland.
Strategies consumer durable companies are using to drive sales include easy financing options, increasing the display of products in small towns and cities and, if need be, launching lower-priced products for rural markets.
Japanese giant Sony, for instance, recently announced plans to launch low-range Bravia television sets, starting Rs 14,000, targeted specifically at tier-II and tier-III towns.
Companies such as Samsung, known for its premium products, have launched mobile phones and flat-panel TVs targeted at Tier-II and -III markets.
Samsung was also expanding its retail footprint in new markets, targeting municipal towns with a population of at least 50,000, company sources said.
Mumbai-based electronics giant Videocon is opting to increase branch offices in rural areas.
"This way, our sales managers will take the job seriously," says C M Singh, chief operating officer, Videocon Industries.
"For instance, earlier, we had two offices in Uttar Pradesh, in Lucknow and Ghaziabad. Now, we have added four more in Agra, Bareilly, Varanasi and Gorakhpur. The trend is the same in neighbouring Haryana, Bihar and Punjab, as well as in southern markets such as Karnataka."