After selling India story to investors in Hong Kong, Singapore and Europe, Finance Minister P Chidambaram is all set to market India as an investment destination in Gulf countries, Japan, Canada and the United States.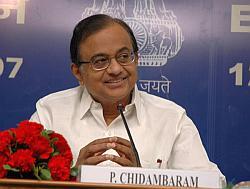 The finance minister has a series of foreign tours lined up in the next one month, starting with a two-day visit to Durban in South Africa on March 26-27 to attend the Fifth BRICS Summit.

The summit will seek a common ground on areas of importance for Brazil, Russia, India, China and South Africa.

From Durban, the finance minister may either go to the United Arab Emirates (UAE) or Qatar for road shows promoting India. In June 2012 also India had conducted road shows in Saudi Arabia, UAE, Kuwait, Bahrain and Oman to attract sovereign funds and other investors.

However, at that time President Pranab Mukherjee was the finance minister and the road shows were led by then Economic Affairs Secretary R Gopalan and then Joint Secretary (Capital Markets) Thomas Mathew. The visits were made at a time when the investors were apprehensive about the business environment in India in the wake of taxation amendments carried out in the Budget 2012-13.

In the forthcoming visit to the Gulf on March 27-28, Chidambaram may emphasize the government was back on the path of fiscal consolidation by reining in the fiscal deficit at 5.2 per cent of the GDP this financial year compared with 5.7 per cent in 2011-12 and projecting it at 4.8
per cent next year.
He may highlight the measures proposed in the Budget 2013-14 for markets and investment to help the economy grow at 6.1-6.7 per cent next year.
Between April 1 and April 3, the finance minister will be in Tokyo for inviting investors to India. On April 19, he is likely to leave for Washington to attend annual Spring meetings of the International Monetary fund and the World Bank.
The finance minister may not like to miss the opportunity to have a rendezvous with foreign institutional investors in the US.
From the US, he will fly to Canada for another road show and may be back in India on April 22 to attend the post-recess Budget Session of Parliament.
In his meeting with the investor community in Hong Kong, Singapore, Frankfurt and London in January, Chidambaram had laid out the blueprint for economic reforms.
He told investors that that tax rates would not be changed in the Budget and delivered on his promise-a point he might not miss to highlight in the road shows.
The finance minister is also planning to visit Mumbai, Chennai, Kolkata, Bangalore, Hyderabad and the National Capital Region to urge companies increase their capital expenditure.