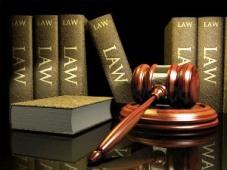 The Supreme Court on Monday rejected a plea to rake up the issue of fixing of price of petroleum products saying it cannot be involved in policy and legislative matters.

"The price fixation is in the legislative domain. It requires some expertise," a bench comprising Chief Justice S H Kapadia and A K Patnaik said while refusing to entertain the petition filed by former Kerala MP P C Thomas.

Thomas had filed a petition through advocate John Mathew challenging the Kerala High Court order dismissing his plea after issuing a notice on it.
The high court had declined to entertain the petition after it was informed that the apex court had on November 18, 2011, refused to hear a PIL filed by an NGO on the same issue.
The apex court had declined to entertain the plea of an NGO, All India Youth Federation, which had challenged the deregulation of petroleum products prices and their determination by public sector oil marketing companies.
Thomas had in his petition also raised the same issues saying he was aggrieved by the 'irrational and hypothetical' fixation of price for various types of petroleum products, which come under Essential Commodities Act, 1955, by the oil marketing companies in India.
He had contended such fixation of price was on account of 'arbitrary and irrational' method of pricing by adopting the 'Import Parity Price' by the government.
In the earlier petition by AIYH, the apex court has said "we cannot decide on pricing.
It is a policy and legislative matter. We will not interfere in it. The court will not engage itself in petroleum prices which are administered." the bench said.