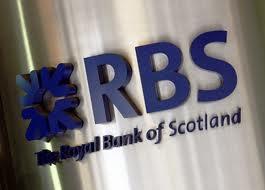 Weak global liquidity conditions, combined with appetite from sovereign funds and growth focused emerging-market funds may fuel investment flows into Indian equites this year, foreign brokerage RBS said.

"We see still loose global liquidity conditions, combined with appetite from sovereign funds and growth focused emerging-market funds fuelling investment flows into the equity markets," RBS said in India Investment Outlook 2014.

The brokerage said it has high hopes for recovery and reforms following the general elections.

"We think corporate India will embark on a capital expenditure drive if changes in the political environment lead to more corporate-friendly policies post-elections.

"To kickstart investment-led growth, favourable government policy is needed."

Seeking to push investment-led demand and economic growth, the Cabinet Committee on Investment has cleared 92 major investment projects worth over Rs 3.5 trillion, or 4 per cent of gross domestic product, since last June.

This should provide a strong impetus for investment-led growth, the report added.

Other measures likely to stimulate investments include the restructuring of state
electricity boards, revision of power tariffs, approvals for ports and airports and the development of industrial corridors, RBS said.
The foreign brokerage expects underperforming sectors to play catch-up in the coming year -- boosted by rock-bottom earnings expectations, attractive valuations and growth revival in domestic as well as export markets.
RBS pointed out that valuations for the utility and industrial sectors are at respective 26 per cent and 24 per cent discounts to their historical averages.
Attractive valuations, combined with signs of a pick-up in earnings, reinforce our view that investment-led sectors are bottoming.
On outlook of the rupee, RBS said the Indian unit will remain more buoyant in 2014 amid hopes that the global liquidity taps will stay open.
The rupee fell more than 12 per cent against dollar in 2013, after losing more than 30 per cent by August.
But the rupee has gained some stability recently following measures announced by RBI to attract global capital.
"As we enter 2014, improving trade and stable global liquidity conditions are supporting the rupee.
Upcoming polls add political uncertainty, but we see potential upside for the rupee later in the year, given hopes for fiscal policy improvement and economic recovery," RBI said.