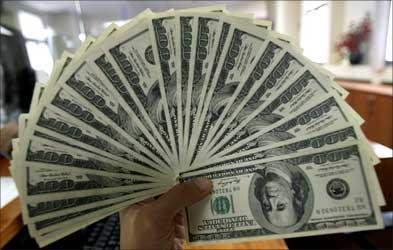 The foreign direct investment flows into developing countries including India, is expected to recover over the next couple of years and is projected to increase by 17 per cent in 2010, a World Bank report said.
The report -- World Investment and Political Risk -- which was launched by the World Bank's Multilateral Investment Guarantee Agency said the net FDI inflows into the developing countries is projected to touch $416 billion in 2010, up from its 2009 level of $354 billion.
Overall, FDI inflows to the developing world continues to be 'overwhelmingly' concentrated in middle-income countries, with Brazil, the Russian Federation, India, and China alone absorbing about half, the report said.
Net private flows (which include FDI and portfolio equity flows, as well as debt from private creditors) are projected to rebound in 2010 and 2011, but to remain substantially lower than their $1.2 trillion peak in 2007.
FDI prospects appear brighter for developing countries in 2010 and beyond: their economic performance is expected to outpace that of high-income economies as their domestic demand is buoyant, the report said.
"This upsurge in FDI into developing countries is welcome news, especially considering last year's drop," MIGA executive vice president Izumi Kobayashi said.
FDI into developing countries declined by 40 per cent last year.
Kobayashi noted that 'FDI flows directed to productive assets can spur economic growth
and reduce poverty.'
FDI can help generate and sustain economic growth and development by providing much-needed financial resources, technology transfer, managerial expertise, and connections to the global economy, the report said.
"Economic growth is critical for all of us around the globe but it is even more so for underserved markets -- those economies that have been struggling under the very heavy burden of conflict and instability," Kobayashi added.
The MIGA report said executives from multinational companies across the world believe that despite the various problems being faced by the developing world, such as lack of finance and quality of infrastructure, the biggest worry is 'political risk'.
The top worry of multinational executives when operating in developing countries over the next three years is political risk, and a fifth of the investors surveyed use political risk insurance to mitigate this risk.
The report, which also focuses on FDI into conflict affected and fragile economies, said investors there are mainly concerned about adverse government intervention rather than overt political violence as adverse changes are often responsible for losses in these destinations.