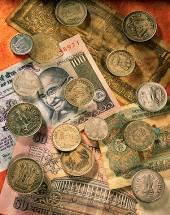 Punching holes in opposition claim that foreign direct investment in retail sector would affect traders, Micro and Small Industries Minister Vayalar Ravi said on Monday the move would benefit farmers in the long run, eventually boosting the country's economy.

However, he refused to go into details on Congress-ruled Kerala's opposition to allowing of FDI in retail, saying it was the state government's prerogative but pointed out that booming shopping complexes and multi-brand stores in the state have not affected traders.

"The claim that FDI will harm farmers and small traders is not correct.

"The advent of malls, retail stores and shopping complexes have not badly impacted the farmers and traders.

"In fact, it has boosted the economy and their quality of services," Ravi, also Overseas Indian Affairs Minister, said.

He was speaking to reporters here after inaugurating the 7th Heads of Missions conference of Gulf Cooperation Council, Asian and African countries.

On Kerala's opposition to FDI despite the state being governed by the Congress-led UDF, Ravi said, "It's the state government's prerogative whether to allow FDI in retail or not."

The minister gave an example of how in Kochi, the commercial capital of Kerala, there are shopping complexes and retail stores, but the blooming of such stores had no negative impact on the farmers and traders.

Middle-class people were benefiting with the arrival of such stores, he said.

Earlier, at the conference, Ravi said overseas remittances last year rose to $66.13 billion and that the number of ECR category workers going abroad had stayed stable.

Enlisting the help extended through Indian Community Welfare Fund, Ravi said in the last three years, Rs 21.70 crore (Rs 217 million) has been spent from the ICWF to help 19,179 overseas Indians.

Ravi
said more Indians, especially from the southern states, are moving towards higher professions in other countries.
"In addition, there are a growing number of workers from north India in the emigration check required category and this has resulted in opening of new protector of emigrants offices.
"Apart from the Jaipur POE office which is functional and the Guwahati and Rae Bareli offices which would be soon operational, the Ministry is considering opening up a POE office in Bengalaru," he said.
On the living conditions abroad, he said, "The conditions are not always good, and the deaths of Indian workers, including increasing number of suicide cases, continues to be a concern.
"Women, in particular, have to face various hardships."
Ravi said his ministry is constantly seeking non-negotiable terms, and added that advisories have been issued in this regard and timely actions have been taken against intermediaries responsible for frauds.
The payment of penalties, the minister said, for illegal stay by Indian nationals where prima facie the person is not at fault has also been sought.
The ICWF's scope has been widened for payment of small fines to release Indian nationals in jails or detention centres, he said.
The minister also said that the Overseas Indian Associations have been asked to establish Overseas Indian Community in countries where population of overseas Indians is in excess of 100,000.
Ravi said Mahatma Gandhi Pravasi Suraksha Yojana was launched last month on a pilot basis for Indian workers abroad and the enrollment process will begin this month in the United Arab Emirates.
Stating that the Ministry was soon going to sign an agreement with National Agency for Qualification of UAE for collaboration on skills and qualification, Ravi said efforts were on to develop a curriculum for such training according to the skill requirements of the developed economies.