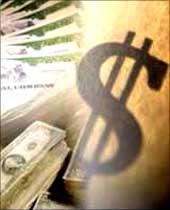 The government on Friday came out with a new press note stipulating that foreign direct investment in micro and small enterprises (MSE) will be governed by sectoral caps and other regulations instead of the earlier 24 per cent ceiling on the foreign equity holding.
The new press note 6 follows enactment of the micro, small and medium enterprises development act, 2006, which removed ceiling for equity participation, both domestic and foreign, in these units.
The act defined micro and small enterprises solely on the basis of investment in plant and machinery for units engaged in manufacturing and equipment for those engaged in services.
"Thus, the present policy on FDI in MSE permits FDI subject only to the sectoral equity caps, entry routes and other relevant regulations," the press note issued by Department of Industrial Policy and Promotion said.
Earlier, press note 18 of 1997 had stipulated that for foreign collaboration, maximum equity participation for small scale units was 24 per cent. As such, proposals for inducting foreign equity of more than 24 per cent was subject to the condition that the company would get itself de-registered as small-scale unit.
The press note 18 stands modified by press note 6, which allows FDI in MSE as per sectoral equity caps and other sectoral regulations.
There are about 2.61 crore units in the MSME sector employing 5.97 crore people.