Drug major Lupin on Wednesday said a US court has ruled in its favour paving the way for the company to introduce a generic version of Bayer AG's Yaz tablets, an oral contraceptive, in the American market.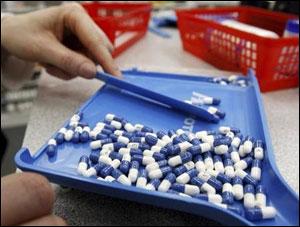 "The US Court of Appeals for the Federal Circuit has ruled in the company's favour regarding its appeal of a previous judgement by a lower court for Bayer AG's Yaz oral contraceptive product," Lupin Ltd said in a statement.
On April 16, 2013 the United States Court of Appeals for the Federal Circuit ruled that United States Patent No RE 37,564 (the RE '564 Patent) was invalid thereby reversing the district court's decision of validity, it added.
"We are pleased with the ruling which paves the path for entry of generic product which would immensely benefit customers," a Lupin spokesperson said.
Lupin is currently seeking approval from the US Food and Drug Administration for generic Yaz and is working out its commercialisation plan, the company said.
The Mumbai-based firm's generic Drospirenone and Ethinyl Estradiol Tablets are indicated for various conditions including prevention of pregnancy and for treating symptoms of premenstrual dysphoric disorder (PMDD).
According IMS MAT December 2012 sales data, total sales for branded and generic versions of the product stood at $361 million.
A query sent to Bayer remained unanswered.
Shares of Lupin today closed at Rs 673.25 on the BSE, up 2.34% from its previous close.