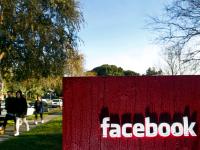 Facebook is once again overhauling its privacy settings to give users easier and more precise control over who views their posts, photos and other contents on the popular social networking site.
The revamped privacy standards mark the social networking giant's latest effort to improve safeguards around personal information of the site's more than 750 million users.
The new privacy settings might also be a response to Google+, the social networking site that has won rave reviews from users for its privacy controls when it was launched by rival Google Inc less than two months ago, and which is considered a potential competitor to Facebook.
Facebook officials said the new settings, which are due to be rolled out to all users in the coming weeks, were part of a "proactive and global effort" to give users a better idea of who can see what they are posting and what parts of their profile are visible to their friends and to the broader web.
The revamped privacy settings will enable users to review a photo in which they have been tagged before it appears online.
Presently, the users can add their friends name to a photo on the site without their consent or knowledge.
There will also be a menu for each new update that will let members choose who can see a status update or wall post.
Facebook,
which recently briefed the office of Canada's privacy commissioner on privacy matters, said the changes were created without the input or recommendation from government privacy watchdogs or third parties.
The privacy commissioner, Jennifer Stoddart, has played a key role in the evolution of Facebook's privacy policies, beginning with a landmark investigation and report into the site's handling of personal information published in 2009 and led to sweeping changes to the way Facebook and its partners can access the personal information of Facebook users.
While privacy advocates reserved judgement until the new settings are actually released, they were optimistic that the changes will benefit consumers.
On suggestions that the changes were in response to Google+, Facebook said that the company has "been working on building these updates over the last few months and, as we said a few weeks ago, this is launch season and we're ready to get it out of the door".
Kurt Opsahl, senior staff attorney with San Francisco's Electronic Frontier Foundation, noted that his organization has advocated for more intuitive privacy controls since May 2010, when Facebook didn't have competition from Google+.
"What we're seeing here is that there are now two major social networks that have granular levels of control when a year ago there weren't (any)," he said.